Baby Due Date Countdown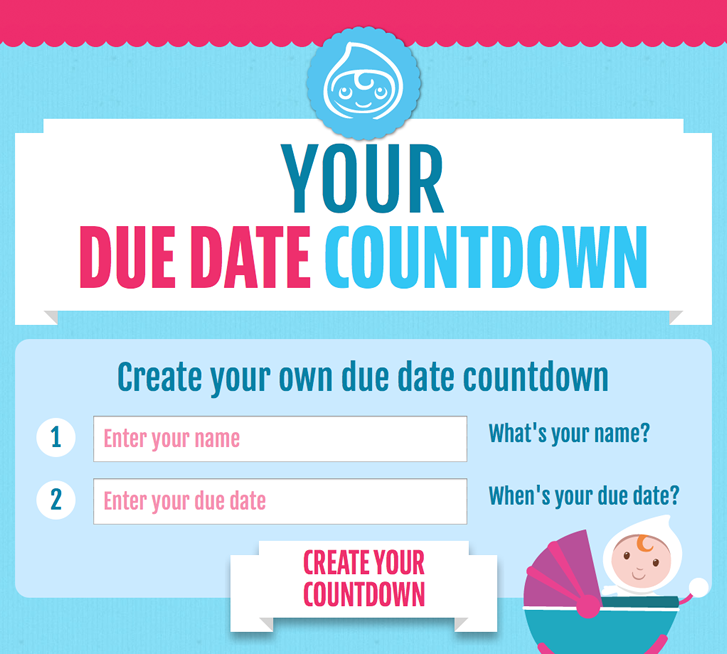 We recently launched our sister website 'Due Date Countdown' which allows expectant mummys to fill in their name and due date to see a lovely personalised countdown to their baby's due date.
It counts down the weeks, days, hours, mnutes and seconds until your baby is due to arrive and also shows a graph of how far you are through your pregnancy.
We hope you find it useful and if you have any feedback or suggestions please feel free to leave them in the comments box below.
Thanks xx
Share this
Discuss on Facebook