Jumperoo - Possibly the best baby gift of all time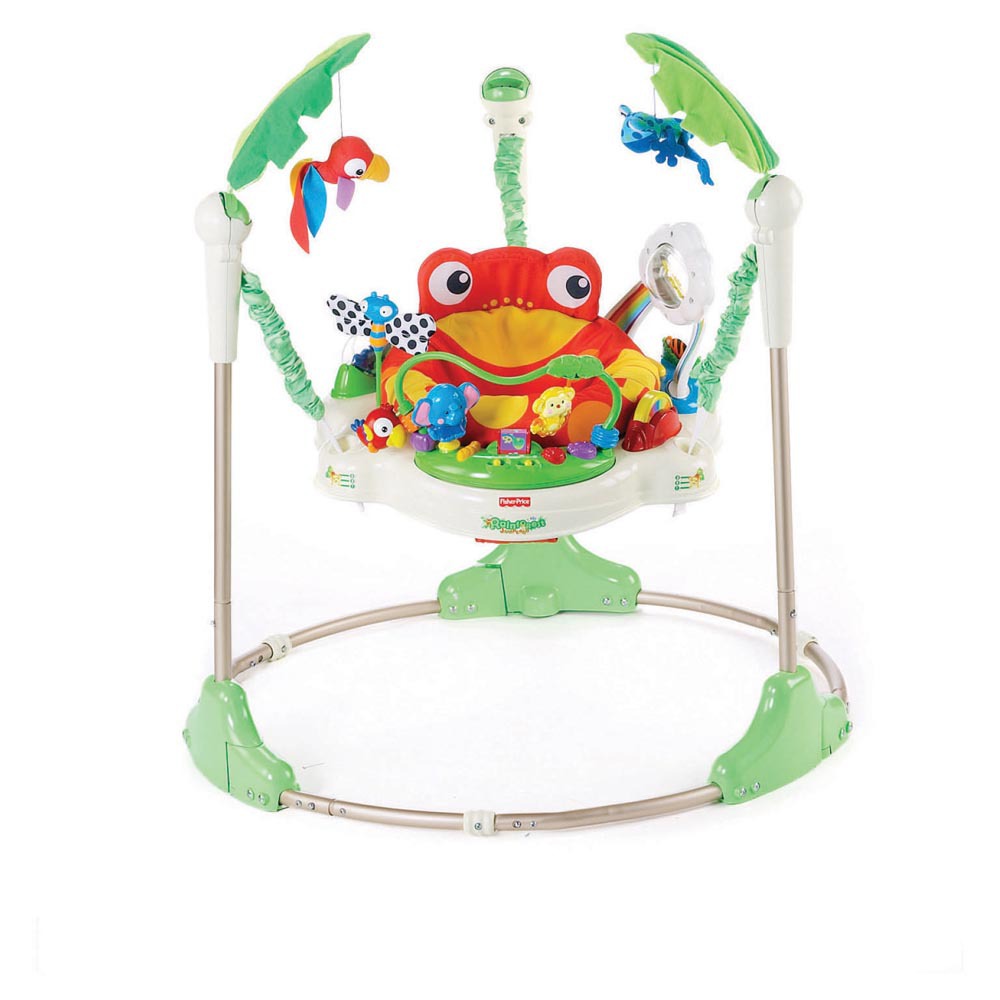 This may look like any other baby bouncer/holder but the Fisher Price Jumperoo is something different from the rest. Simply place your little one in it (from 5-6 months old) so that their tip toes are touching the floor. There are three levels of adjustment in case you need it.
Once the Jumperoo is turned on you can select two sound types for a little variety and two sound levels. Your baby can then start to grab hold of the little plastic animals around them and possibly even try and eat them if they are anything like our little girl.
The best part about the Jumperoo though is that sound effects occur when the animals are pushed, 'rollers are rolled' etc. Also the music starts and stops depending on whether the child is moving up and down or not, so this product really encourages activity.
It really is the best baby gift we have bought so far and keeps our daughter thoroughly entertained (for 15 minutes or so - then she wants a cuddle).
Share this
Discuss on Facebook